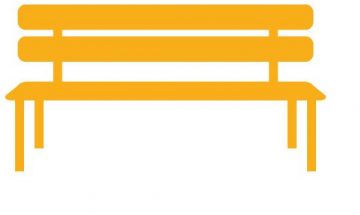 Have you ever wanted to answer the question, "How's it going?" with something other than "good?" That's what UBC's new bright yellow Friendship Bench is for. It's a physical reminder to sit, breathe, and talk (or think) about mental health.
Studies have shown making connections with people on campus increases a sense of belonging, improves mental health and reduces feelings of isolation.
On Wednesday, November 23, find out about the friendliest bench on campus at the Friendship Bench unveiling. You'll get a chance to chat with peer groups, find out about mental health resources, and speeches and stories about the importance of supporting mental health care on campus. There will also be free food and drinks!
Date: Wed, Nov. 23
Time: noon – 1:30pm
Location: Brock Hall Concourse
Please RSVP by Nov. 20, 2016 at https://survey.ubc.ca/s/friendshipbench/.
For more information about the Friendship Bench, visit thefriendshipbench.org.
This event is partially funded by a UTown@UBC Community Grant. Click here to learn more about how UTown@UBC and the University Neighbourhood Association strengthen and support the UBC community.