Thriving Partners support Thrive by highlighting the wonderful work that is already being done to  promote positive mental health on campus. Promote a regularly scheduled event, activity or program as a "Thrive Event" and invite the rest of the campus!
Help demonstrate that small everyday choices can have a positive effect on mental health.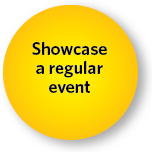 Help connect people to new and supportive communities they may not be aware of.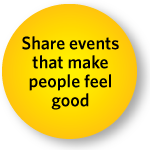 Help highlight how resilience is possible through manageable changes all year long.
Resources for Special Events Partners: