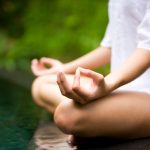 Make time to calm down and reduce stress, using both proactive and reactive relaxation techniques. You will leave this workshop with an understanding of your stress response, discuss the importance of managing stress, and practice stress reducing exercises.
This free workshop is available to all UBC staff, faculty, and students.
Staff and faculty can register here and students can RSVP by emailing Melissa.lafrance@ubc.ca or just drop in!